After 2 online editions, the gamescom international trade fair in Cologne returns in a physical form and will once again welcome gamers, fans and game developers from all over the world. The Czechia is represented at its national booth, where a total of seven Czech game studios and their fascinating titles will be presented between 24th and 26th August. The national booth can be found in Hall 04.1, Section C-021g.
Exhibitors at the Czech national booth include established companies like Czech Games Edition, which successfully creates board games and mobile games, or Plan A, which provides outsourcing services for the world's biggest titles such as Battlefield or MS Flight Simulator. Above all, however, the booth will be the presentation platform for start-ups and studios that are just getting started like Gold Knights with the action RPG Lost Hero, Fiolasoft with the game Matcho, Immersive division with the VR title Blockstar VR and the studio Cypronia, which is preparing the game for the film "Medieval" (Czech – "Jan Žižka") by the director Petr Jákl. The last participant is the company GameDevHub, which has launched the first gaming education academy in the Czechia. 
The national booth has been organized in cooperation with the Czech Game Developers Association, the Consulate General of the Czech Republic in Düsseldorf and the CzechInvest agency with the support of the Ministry of Foreign Affairs and the Ministry of Industry and Trade. Representatives of the Association and the CzechInvest agency will also be present at the booth to provide information about the Czech gaming industry and opportunities for cooperation with the local market.
The Czech national booth is present at Gamescom for the third time and its popularity is growing every year. "It is great that Gamescom is returning after two online editions in the form of a physical event and Czech game studios can be there. This is one of the most important events for the gaming industry in the world and the absence of Czech representation would be a big mistake. That's why we are glad that we have managed to organize the national booth again and we hope that this tradition will last for years to come",- says Pavel Barák, the Chairman of the Czech Game Developers Association.
About Czech Game Developers Association
The Czech Game Developers Association (GDACZ) brings together Czech game developers, protects and promotes their interests, negotiates with state authorities and supports the development of the gaming industry in the Czech Republic. It also advocates monitoring of the gaming industry in the Czech Republic, helps to implement projects beneficial to the Czech gaming scene and seeks to improve conditions for game development in the Czech Republic by negotiating with the government bodies in the sphere of education, industry and trade, culture and foreign affairs.
Web: GDA.cz
Contact: pavel.barak@gda.cz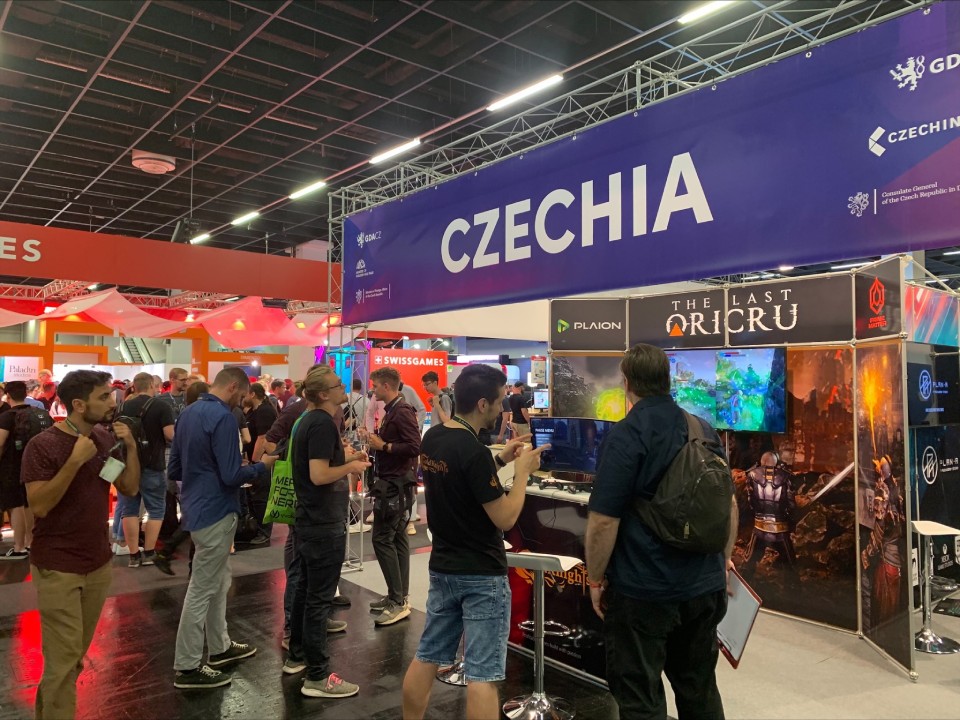 About Czech Game Developers Association
Czech Game Developers Association (GDACZ) connects and represents companies and individuals making video games. Main focus of the Association is to protect and promote the interests of our members, as well as monitor and analyze the Czech game development industry. The Association also negotiates with the government and helps to implement beneficial projects for Czech gaming scene.
Web: www.gda.cz
Contact: pavel.barak@gda.cz
About CzechInvest
CzechInvest, the Investment and Business Development Agency of the Czech Republic, is an official body founded by the Ministry of Industry and Trade to support foreign clients in their expansion to the country, and to develop local companies and startups through a wide selection of support programs.
Web: www.czechinvest.org/en
Contact: marketa.mentelova@czechinvest.org
About CGE Digital
Czech Games Edition (known as CGE) is a developer and publisher of more than 40 board games, including the popular global party game hit Codenames, as well as Through the Ages, Lost Ruin of Arnak, Alchemists, Galaxy Trucker, and more. CGE has its own digital department that is focused primarily on creating digital versions of some of CGE's most popular board games, such as Galaxy Trucker or Through the Ages, the game that was rated one of the best board games in the world and one of the best digital board game adaptation ever.
Currently, CGE is working on releasing the Codenames App, an enhanced digital version of the globally renowned party game for mobile devices that adds exciting new layers to the core Codenames experience.
Web: www.czechgames.com
Contact: atom@czechgames.com
About Cypronia
Cypronia is an indie game Developer and Publisher specialized in development new games as well as porting existing ones to PC and video consoles. Studio is a licensed developer for PS5, PS4, XB1, XBX, Nintendo Switch.
Medieval: The Game is an action-adventure video game based on the film Medieval, a historical drama inspired by true events, the life of Jan Zizka of Trocnov. He became one of the only seven Generals in history to never lose a battle. Previously the studio worked on titles State of War, Gods: Lands of Infinity and Color Zen.
Web: www.cypronia.com
Contact: cypronia@gmail.com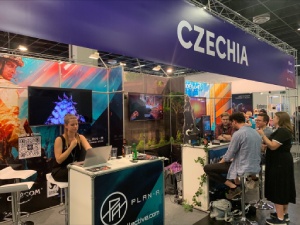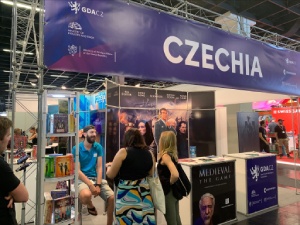 About FiolaSoft
FiolaSoft Studio is an independent development studio based in Czechia. The developers focus on creating games inspired by the synergy of various genres and blurring the conventional boundaries. That's why every game made and every project created is endorsed by the vision of creativity.
FiolaSoft Studio released several freeware games before they took a bigger leap in 2015 and debuted with critically acclaimed 2D hardcore platformer BLACKHOLE. Then, early in 2020, the studio finally moved towards Unreal Engine and started working on a brand new Match-3 FPS game MATCHO.
Web: www.fiolasoft.cz
Contact: contact@fiolasoft.com
About GameDevHub
GameDevHub is a school for beginner game developers. We provide online courses for general public about all game dev disciplines – from game design and writing through 2D and 3D art to Unity and UE4 development. We work with renowned CZ studios and indies like Hangar 13, Bohemia Interactive, Warhorse, Ashborne, and many more. Our aim is to connect beginner developers with gamedev veterans who can show them what the real deal is in the industry, teach them some basics from their experience and help them to cut through information overload by pointing them to relevant resources. We have 100+ students and 60+ alumni. Some of them already active in the business themselves.
Web: www.gamedevhub.cz
Contact: v.gersl@goldknights.org
About GoldKnights
GoldKnights – a 40+ strong team of game developers – combines experienced professionals (Activision, Sony, PUBG, Ubisoft) with go-getting juniors, creating a unique mix of know-how and passion. Together they're creating their first title, the action RPG "The Last Oricru".
The Last Oricru is a story-driven action RPG that puts you in the middle of an ongoing conflict between three races, on a Sci-Fi/Medieval planet. Your decisions heavily influence gameplay, as you have a direct impact on the raging war and its outcome. Fight, loot, level up and repeat in exciting single-player or coop multi-player sessions.
Web: www.lastoricru.com
Contact: marketing@lastoricru.com
About Immersive Division
Immersive Division is a multi-channel creative studio made up of award-winning talents from the film industry. Team members have worked on well-known projects such as Blade Runner 2049, Allied, Wolverine, Warcraft, Blackhat, Snowpiercer, and Assassin's Creed. They now use the latest technology to create interactive VR projects and the games they themselves would love to play.
Our debut game BlockStar VR is a VR shooter where you put your reflexes to the test by shooting blocks and completing challenges in an action-packed futuristic tournament. The game will launch in Q3 2022 on PSVR, Quest 2 and PC VR.
Web: www.immersivedivision.com
Contact: petr.mentberger@cinesco.com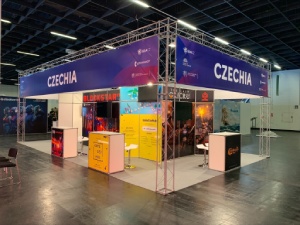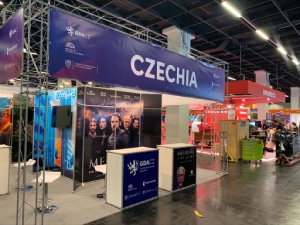 About Plan A
Great games come from great partnerships, so for the last 8+ years we have been strategically working closely with studios around the world to create amazing games that players absolutely love.
As part of RuckusDev Studios, Plan A can help you simplify the process of creating new games via co-development, game art creation and VFX & Animation. All of this by both leveraging our selected remote team of expert developers and game artists from around the world and from both of our headquarters in the US and Czechia.
We are proud to have worked on some of the most popular and best-selling games on the market such as: Microsoft Flight Simulator, Battlefield 2042, Aliens: Fireteam Elite and many others.
Web: www.planacollective.com
Contact: ahoy@planacollective.com