The turnover of the Czech game development industry reached 300 million US dollars last year, making gaming the largest sector of our creative industry in financial terms. With the United States being one of the biggest markets for Czech games it is crucial for Czech studios to keep up with the newest trends in the industry and to learn from the best.
This week (March 21st to the 25th), the largest conference and trade show in the gaming industry is taking place in San Francisco, California. After a two-year break, the Game Developers Conference, also known as GDC (www.gdconf.com), is returning to an in-person event and the representatives of the Czech gaming industry will be there!
For the first time in history, Czech game development studios presented themselves at last year's GDC through the virtual Czech booth. This year will also be a year of historic firsts as the Czech national booth will be there to physically represent some of the best in the Czech GameDev community!
"We believe that the presence of Czech studios at such a prestigious event as GDC will further open the Czech gaming market to foreign workers. At the same time, I hope that this year's first edition of the Czech Booth at GDC will start an annual tradition and that we will continue to bring Czech game studios to San Francisco in the years to come," says Pavel Barák, chairman of the Association of Czech Game Developers.
Among the selected representatives of the Czech companies that you can meet this week at GDC are: Madfinger Games – a studio known for creating mobile games such as Shadowgun, which is now preparing a yet unannounced PC title, About Fun – creators of mobile games War Friends as well as Tiny Miners, CGE Digital – authors of mobile and PC titles based on board games such as Codenames and Through the Ages from their parent company Czech Games Edition. Other featured studios will be startups Rendlike and Fireball, who are still developing their debut titles and presenting them publicly for the first time at GDC. The line-up of representatives will also be expanded by outsourcing studio Plan A Collective, one of the top in its field, working with world-leading players such as Xbox Game Studios, EA DICE, Epic, and Capcom.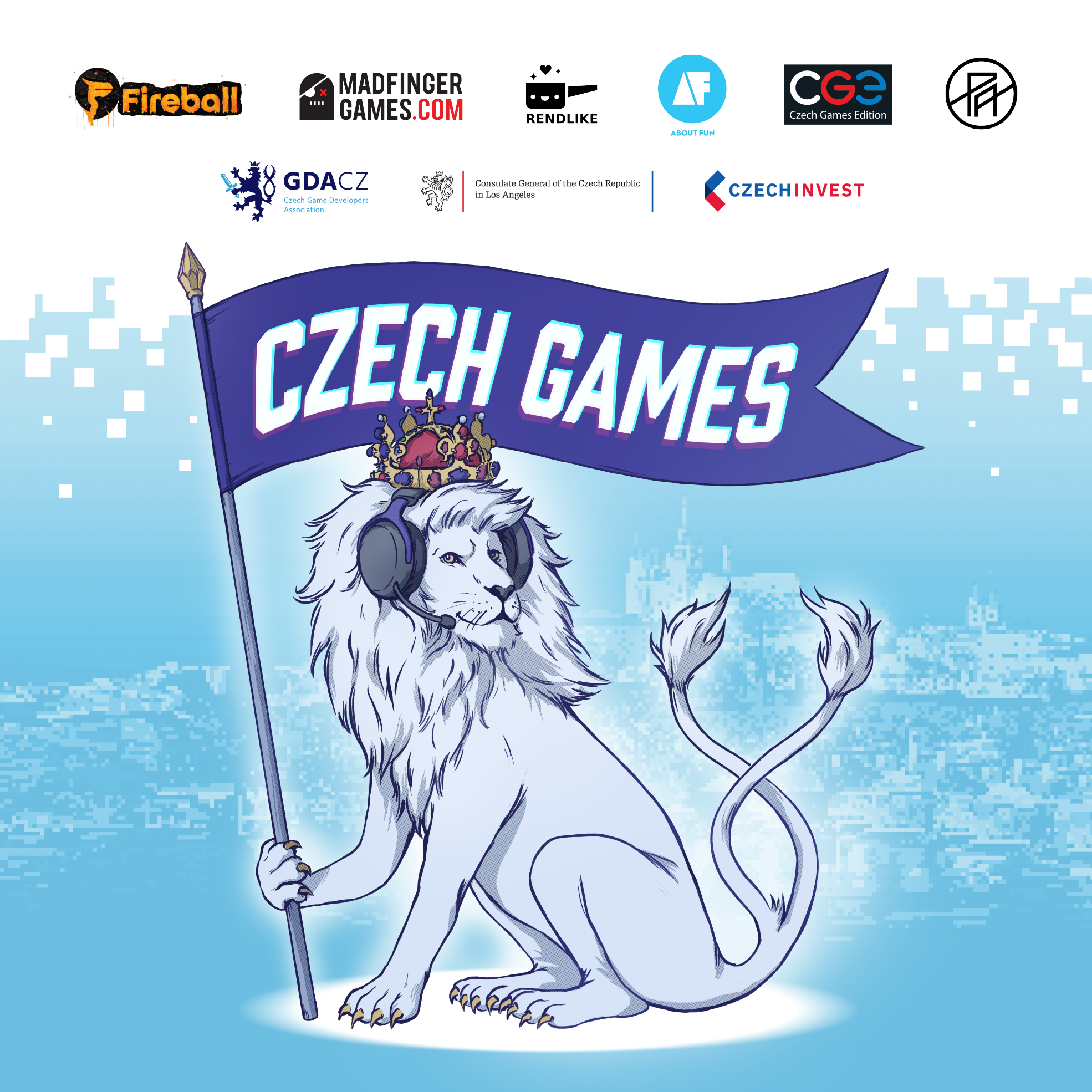 The Czech Games booth (no. N2921) is located in Hall F and is dominated by a double tailed silver lion – the symbol of the Czech Republic. This years' participation was made possible thanks to the support of the economic diplomacy projects of the Ministry of Foreign Affairs of the Czech Republic together with the Ministry of Industry and Trade and in close cooperation with the Association of Czech Game Developers, the Consulate General of the Czech Republic in Los Angeles, and the CzechInvest Agency in San Francisco.
"Supporting our creative industry, whether it be film, animation or computer games, is one of our main goals here in California," says Jaroslav Olša, Jr., Czech Consul General in Los Angeles, adding: "I hope that some of our companies presenting here will succeed as games like Kingdom Come or Beat Saber have in the past."