Let's help together!
We bind the industry together to help charitable causes
As an association, we feel the responsibility not only to grow the game industry but also to bind us together to focus our efforts in support of charitable causes. In April we have announced a charity fundraising "The Game Industry Helps" to help healthcare professionals in the front lines. We asked game developers, gaming companies and the community of players to help people, who risk their lives every day to fight the COVID-19 pandemic.
A total of 369 345 CZK was raised during the fundraising. Thank you!
The fundraising is currently halted and we hope for an optimistic development of the situation.
However, we are ready to re-launch our efforts whenever necessary.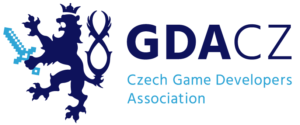 Production of protective masks
COVMASK

Production of front shields
CEITEC
Front shields from FabLab laboratories at Brno University of Technology. They supply hospitals and other medical facilities.
The project has received 100 000 CZK which covered the costs of 5000 protective shields.
The manufacturing of the protective shields has been halted before the end of fundraising. For this reason, the funds were not split equally between the projects.
Even with your help we can support those who have the least time to play. Thank you!
Please help us by sharing the news about this charity fundraising