Gamescom, the biggest European gaming trade fair, will take place in Cologne, Germany, from 23rd to 27th August 2023. It is a significant meeting of experts, media, and the public, and news from the world of videogames are often presented here.
Czech gaming studios cannot miss this event and will be presented in an official exposition, organized by our Association in cooperation with the Czech Ministry of Industry and Trade. The entire exposition of Czech companies is curated by the Veletrhy Brno company. Which gaming companies can you meet at the Czech booth?
On one hand, household names and leading Czech gaming companies will be present, such as the SCS Software studio with its world-renowned hit truck simulators, Euro Truck Simulator 2 and American Truck Simulator; the Keen Software House studio with their successful title Space Engineers, who will arrange new business opportunities for their affiliated company GoodAI as well; MADFINGER Games who are preparing a new FPS multiplayer game in close cooperation with experts on weapons and soldiers from special task forces, with stunning visuals and strong focus on reality, powered by Unreal Engine 5; and finally, Wargaming Prague, famous for their game World of Tanks, to name but one.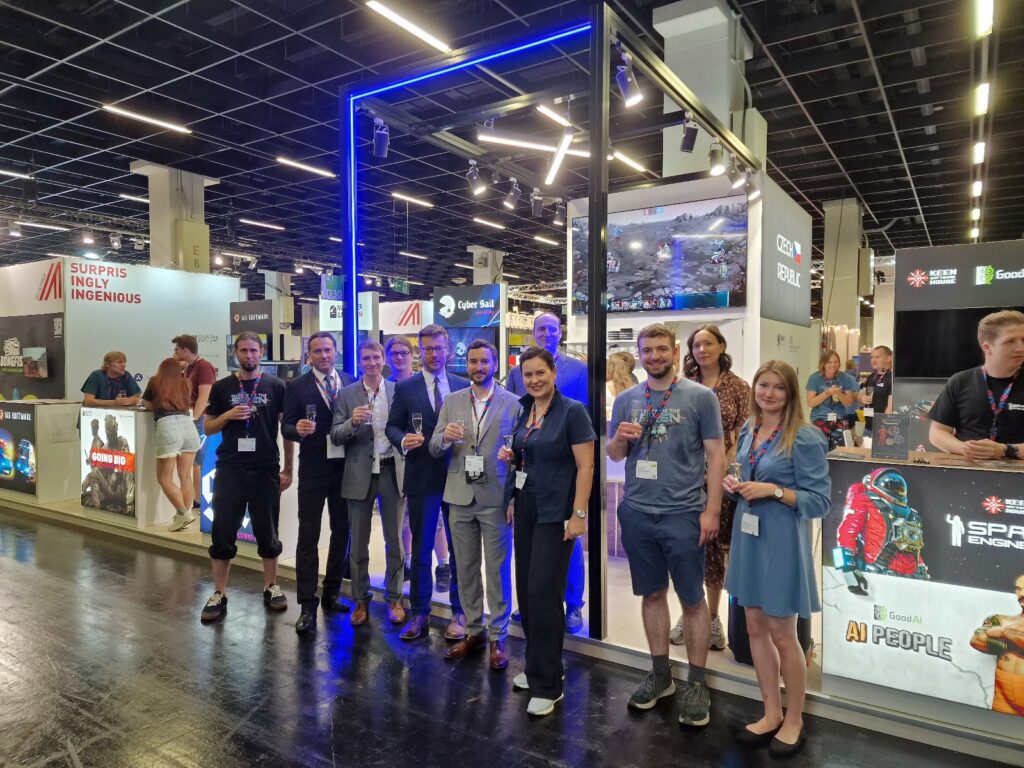 Apart from the above-mentioned, the Czech booth will also host expositions by smaller startup companies whose great hits are yet to come. These are Oxymoron Games who are preparing their turn-based strategy Silence of the Sirens; the Samdosoft studio with their debut project Arch Gate; the SleepTeam company which is working on a sequel to the legendary Bulanci after many years; and finally, the Cyber Sail Consulting company, which is the first consulting gaming company of its kind in the Czech Republic and will present its portfolio of 15 handpicked gaming titles and technologies at Gamescom.
The official Czech exposition will be open to visitors from 23rd August in hall 4.1, booth D-030.